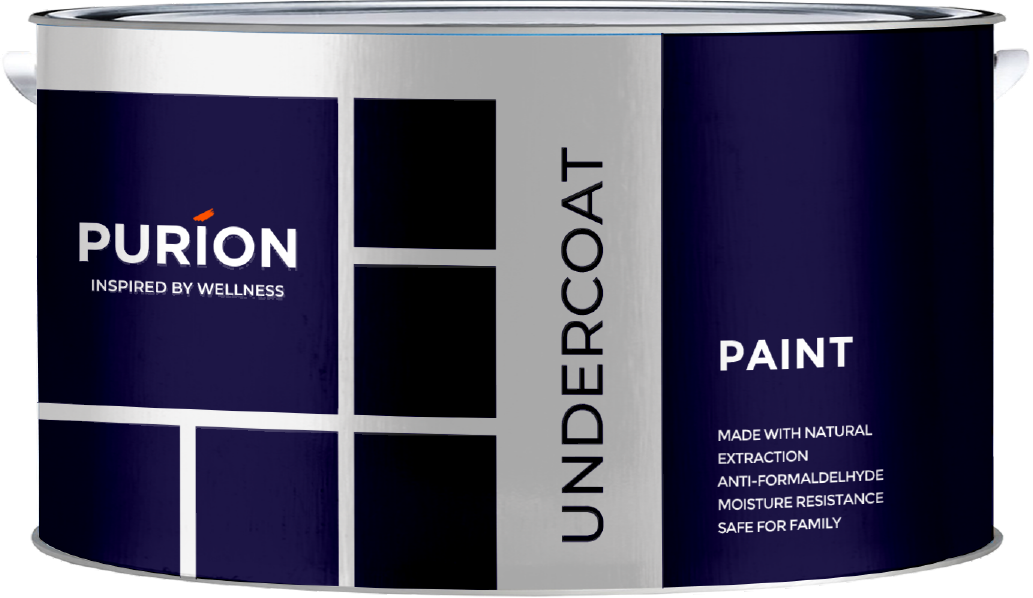 Purion Excel Undercoat is a high opacity and high solid undercoat that will effectively hide the substrate and impart a good film build to the overall coating system. It is used as an intermediate coat as part of an alkyd coating system for use on interior surfaces.
Method :
Roller or brush
Theoretical Coverage :
9 – 11 m² / litre
Dilution :
No dilution is necessary for best performance
Drying Time :
Surface Dry  – 30 minutes at 30°C
Hard Dry – 2 hours at 30°C
Overcoating Time :
2 hours minimum based on normal conditions
Ensure surface is clean, dry and stable.
Remove mildew, oil, loose rust, peeling paint or other contamination using a power brush or scraper to ensure good adhesion
Remove dust and foreign matter with a damp cloth, oil and grease with a mild detergent. Allow surface to dry completely. 
Apply Purion Finish Pro for fungus issue.